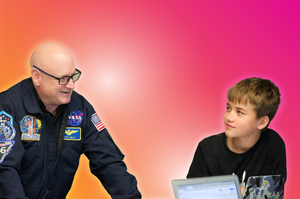 At mission Discovery Oxford - Feb 2024
We've teamed up with the worlds best organisations to take you to the next level 💫
Get ready for a world of opportunities! At ISSET, we're all about inspiring and motivating you to realise your full potential. For over 20 years we've been delivering unique experiences that equip young people with the tools needed to achieve their dreams.
Join us for an incredible journey of inspiration, discovery and fun. With ISSET, you'll explore the limits of what's possible and challenge yourself to reach beyond the stars. You'll gain the skills and confidence you need to succeed in any field, and you'll have the time of your life doing it.
Choose your mission to start your journey towards a brighter future today!
*All our programmes are open internationally 🙌